Sliding Window
PVC or Hybrid
BEST QUALITY/PRICE RATIO
The single or double sliding window is ideal when space is limited inside or outside, so as not to interfere in patio walkways or in rooms inside the house. This type of window is often found in basements and bedrooms.
Sliding Window
Choice of: PVC or Hybrid (PVC covered with aluminum)
Single Opening: A fixed sash and a mobile sash - PVC or Hybrid
Double Opening: 2 mobile sashes - PVC only
Hardware: High performance for smooth sliding
Triple Weatherstrip: Maximum wind, air and water tightness
Optimal Energy Performance: *Ask for EnergyStar 2020
Costs: $

$$$$
Available Options
Standard Features
Features

Frame and Sash: Welded rigid PVC frame and sash, direct impact on the great solidity and longevity of the windows. Optional in single slider only; Hybrid (PVC Frame covered with Aluminum)
Hardware: Smooth and easy operation with brass tandem rollers.
Glazing beads: Interior for maximum safety
Lock: Automatic locking handle integrated into the sash
Weatherstrip: Triple weatherstripping for maximum wind, air and water tightness
Screen: Aluminum screen
Warranty
Warranty on our products and installation
The installation carried out by Portes et Fenêtres 440 inc. is guaranteed for a period of five (5) years, following the date of installation. Warranties on products sold by Portes et Fenêtres 440 inc. are covered for a predetermined period from the date of purchase, upon presentation of proof of purchase: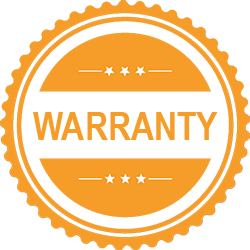 Energy Performance
2020 Energy Star Certification
To be ENERGY STAR® certified, residential window and door models must meet or exceed an RE Factor of 34. The RE Factor indicates the overall energy performance of a window. All of our products are ENERGY STAR® certified. Learn more and ask for ENERGY STAR 2020 certification.