Inova Patio Door
PVC or Hybrid
PATIO DOOR WITH A UNIQUE DESIGN
The INOVA patio door is a product that integrates performance and aesthetics. Modern in style, its timeless design and its various options will allow you to adapt it to your project no matter what your style is. Its performance meets perfectly the reality of our climatic variations. The fixed section offers maximum visibility.
Inova Patio Door
Choice of: PVC or Hybrid (PVC covered with aluminium)
Unique design: The fixed section offers maximum visibility thanks to its narrower sash
Sill: Anodized aluminum sill increasing impact resistance
Lock: Double point mortise lock
Quality: Exceptional energy performance
Costs: $$

$$$
Options Available
Configurations
Handles
Multiple Styles
The Inova patio door in standard version comes with Crest handle inside and Plate outside; white, black or brushed nickel. Optional; Crest, D-shaped Involute, Intuition or Flat handle.
Different Options
Materials: PVC or Hybrid (PVC covered with Aluminium)
Energy glass: Thermos Double or Triple Low E with Argon Gas or tinted glass
Foot lock: (Option available in white only)
Key lock
Unlimited choice of colors
Grills: Give a unique style to your door by adding sealed grills between two glasses.
Standard Features
Features

Frame: PVC mechanically assembled
Sashes: Made of welded PVC with steel reinforcements for a very robust design
Lock: Double point mortise lock
Reinforcement: Steel reinforcements inserted in the mullion and sash
Screen: 45° extruded aluminum screen
Handle: Slim style standard handle
Warranty
Warranty on our products and installation
The installation carried out by Portes et Fenêtres 440 inc. is guaranteed for a period of five (5) years, following the date of installation. Warranties on products sold by Portes et Fenêtres 440 inc. are covered for a predetermined period from the date of purchase, upon presentation of proof of purchase: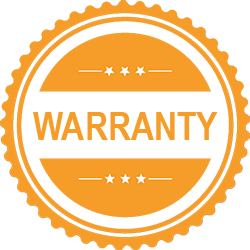 Energy Performance
2020 Energy Star Certification
To be ENERGY STAR® certified, residential window and door models must meet or exceed an RE Factor of 34. The RE Factor indicates the overall energy performance of a window. All of our products are ENERGY STAR® certified. Learn more and ask for ENERGY STAR 2020 certification.