PERSONALIZED FOR YOUR TASTE
The exterior front door of your home is the first thing people will see when they arrive at your home. Take the time to choose the door and decorative glass model that will suit the style you are looking for.
Our steel doors offer multiple configurations, choice of decorative glass, choice of colors and are made to measure. The double steel entry door is offered in a garden model (fixed center) or paired (with astragal).
Steel Entry Door
Color: Unlimited choice of colors
Panels: Wide choice of panels that will give a unique style to your home
Stained glass: Very wide variety of decorative glasses
Transom and sidelights: To bring in as much light as possible
Quality: High performance door
Costs: $$

$$$
Available Options
Panels
Classic or Contemporary
Classic or contemporary in style, choose from the wide selection of panels that will give your home a unique style.
Transoms and Sidelights
Configurations
Depending on the size and type of opening of your entrance, you have the freedom to transform it. Be inspired!
Standard Features
Features

Frame: Wood of 5 1/4, 7 1/4, 8 5/8 or 9 1/4 inches
Frame overlay: PVC overlay wood door frames (or aluminium overlay if it is painted)
Door panel: Polyurethane insulated steel doors
Threshold: Anodized aluminium threshold
Opening: Opening inside or outside, left or right
Dimensions: Standard or custom
Warranty
Warranty on our products and installation
The installation carried out by Portes et Fenêtres 440 inc. is guaranteed for a period of five (5) years, following the date of installation. Warranties on products sold by Portes et Fenêtres 440 inc. are covered for a predetermined period from the date of purchase, upon presentation of proof of purchase: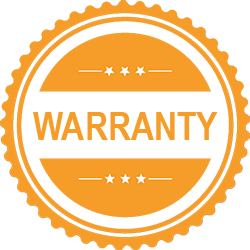 Energy Performance
2020 Energy Star Certification
To be ENERGY STAR® certified, residential window and door models must meet or exceed an RE Factor of 34. The RE Factor indicates the overall energy performance of a window. All of our products are ENERGY STAR® certified. Learn more and ask for ENERGY STAR 2020 certification.