LIFT AND SLIDE PATIO DOOR
For your new construction or renovation project, maximize views and light thanks to the huge glass panels of the Loft door! Its lift-and-slide mechanism makes it possible to manufacture gigantic patio doors with only 2 sashes without friction and without any effort. Oversized two-panel configurations define contemporary living and allow for breathtaking panoramic views.
Loft Patio Door
Frame and Sashes: In aluminum with thermal barriers
Configuration: Allows very large formats with only 2 panels up to 12 feet wide
Versatile system: Take advantage of a smaller opening panel and a larger fixed panel wide to harmonize with new trends
Mechanism: Lift and slide for an oversized opening panel
Lock: Three-point for maximum safety
Costs: $$$$$
Available Options
Configurations
Handle
Different Options
Energy glass: Thermos Double or Triple Low E with Argon Gas.
Configurations: Symmetrical or Asymmetrical with 2 panels.
Colors: Standard in black or white. Optional custom color.
Transoms and Sidelights: Custom-made to create wall openings of impressive sizes.
Grills: Give a unique style to your door by adding sealed grills between two glasses.
Standard Features
Features

Frame: 3" narrow frame for maximized glazed surface
Frame and Sashes: Aluminum frame and sashes with thermal barriers
Spacer: Warm-edge spacer technology for outstanding thermal resistance
Sill: The anodized aluminum sill offers improved durability and supports fast drainage
Lock: 3-point multi-point locking system giving you the peace of mind you want
Openings: Tandem wheels and lift-and-slide mechanism allow oversized panels to slide without friction
Warranty
Warranty on our products and installation
The installation carried out by Portes et Fenêtres 440 inc. is guaranteed for a period of five (5) years, following the date of installation. Warranties on products sold by Portes et Fenêtres 440 inc. are covered for a predetermined period from the date of purchase, upon presentation of proof of purchase: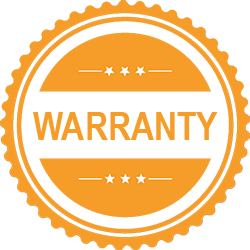 Energy Performance
2020 Energy Star Certification
To be ENERGY STAR® certified, residential window and door models must meet or exceed an RE Factor of 34. The RE Factor indicates the overall energy performance of a window. All of our products are ENERGY STAR® certified. Learn more and ask for ENERGY STAR 2020 certification.